Beads Explained
Why Choose Von Luca Bracelets?
Von Luca is a small Dutch company, its parent company was founded over 20 years ago, in 1996. We take pride in delivering high quality goods and service.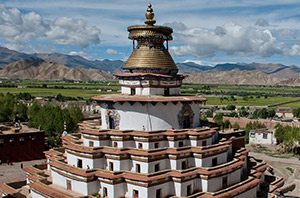 All of our custom bracelets are made from high quality, genuine (semi) precious stones, minerals and real ancient (Tibetan) S925 Silver. Before making the beads, all materials have been consecrated to Buddha's. Then, after all beads were ready and handmade to be malas or bracelets, the Buddhist masters would bless for the malas to be "sacred". Not just the average thing you find anywhere!
Pricing of our Bracelets

If you are a person who takes time looking around different stores before making a purchase, you have noticed there's a lot of beaded bracelets being offered throughout many stores. There is a BIG difference in quality and service. We'd like to explain where the difference in pricing is, since it is one of the most asked questions and concerns among our clients.

Many of the beaded bracelets you will find online, are standard, fixed sized bracelets, created in China using very cheap labour and alloy metals. Shipping will usually take 4-6 weeks, unlike our fast 1-2 day shipping service by FedEx Express (from the day your custom order is finished). These are the immediate strongpoints of a Von Luca bracelet. We pride ourselves in offering you a very clear distinction between the abovementioned and the way our company works.

What sets us apart from most other beaded bracelet stores, is the following:
high quality material, plus each bead is inspected before using it on your bracelet;
fast FedEx Express delivery to USA, UAE, Australia, Canada and New Zealand which normally costs over 80$. We pay those costs for you on orders over 100$ and only charge a fraction of this on orders below that threshold. We do this because most customers are repeat customers and we'd love to create a long term relationship with you, too;
low resizing fee in the event you did not measure well after all. We do charge this small fee to pay for shipping, the actual resizing fee the designer charges us, are paid by us;
domestic jewelry designers create your bracelet, NOT some underpaid Asian worker;
we use real handmade silver on (almost) all bracelets, NOT some cheap form of metal such as alloy, zinc or brass;
your bracelet is custom made JUST FOR YOU, exactly to the wrist size you give us. Please make sure you measure it well, there's a manual here on this page
What does Basic mean as opposed to Premium? Is it not the same quality?
That is not at all what it means, all our bracelets are TOP quality. The basic, medium and premium simply indicate the size.
Small: 6mm
Basic: 8mm
Medium: 10mm
Premium: 12mm
The beads and their story
Our silver beads are HANDMADE by REAL expert, artisan jewelry makers who work on each bead one by one.
The stones we use for your fantastic handmade jewelry pieces are also not the average bead you find on your local market. We have searched all around the world to not only find you the best silver that was created with love and uttermost care, we also spent endless hours, days, if not weeks on selecting only the highest quality (semi) precious stones for your bracelet to ensure you get what you desire and are proud of, to show your friends and family. We want you to feel HAPPY wearing your artpiece and feel all warm and fuzzy inside when you look at it.
Each bracelet is a unique piece of art, some will only be created once or twice and they are always made just for you, to ensure you get the best fit, the best look and thus the best feeling for many years to come. You will fall in love each time looking at your handmade beaded bracelet.
Each natural bead is believed to have its own 'special powers', people have been wearing these bracelets for many many centuries for just that, POWER and protection! Of course, they won't cure your illness, it is not to be replaced by any kind of treatment or medicine!
You can read all about the history of the specific beads here on this page.